CONFIRM YOUR ENTRY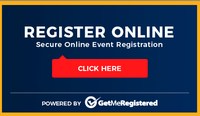 Do you want to Volunteer? We need over 300 of them and it a opportunity to give back and have a fun time. If interested - Go to this link
---
Entry Fees for the 7-mile race (must be at least 12 years old to enter):
$45 thru Sat. Oct. 29th. If any are available after that, fee goes to $55. FREE PARKING!!!
V.I.P entry : *Add $100 to your entry fee (each individual) for the VIP treatment and a wonderful donation to the Living History Farms (tax deductible). There will be 300 set aside for V.I.P. entries. Total fee $145.00
VIP Package – a great donation to Living History Farms:
Make a great donation to Living History Farms! Donate $100 (tax deductible) to the LHF in addition to your entry fee and receive; special easy into and easy out FREE PARKING location on arrival on race day, a special LHF race limited edition gift, Farm Pottery and guaranteed shirt size whenever you arrive at packet pick-up. You will get to go to the front of the line and will also be allowed to start the race in the front area if you wish.
**No onsite registration at packet pickup- No Refunds
Youth Races--Free (11 and under) with optional t-shirt purchase for $ 5 at Fri. packet pickup or at the start on Sat.
Other Questions? 1-800-529-7684 or steve@fitnesssports.com
No refunds! All expenses are established when you register. Proceeds go to Central Iowa charities and community projects.
Post Race Meal! (INCLUDED WITH ENTRY). Spectators are asked to make a $5 contribution if they wish to eat.
Again this year the Iowa Machine Shed Restaurant and the Iowa Beef Industry Council with be combining with us to provide all registered runners with a hot meal. Beef Stew with made from scratch biscuits and pumpkin bars with be served with cider and coffee following the race. And yes, there will be Donuts!!
| | | |
| --- | --- | --- |
| | and | |
Youth Races - Free (11 yrs. and under) start at 10:45 a.m. near the awards stage:
The youth races will have distances of 50-100 yds. for ages 1-5; quarter mile for ages 6-8 and a half mile for ages 9-11. All youth will receive finisher's ribbons. This will be true cross-country running for the younger runners. NO Pre- registration is required!
7-Mile Individual Awards (chip time this year):
Special awards to the top male and female finishers (also included in age awards).
Age Divisions - 12 to 14 (awards to 2 male, 2 female); 15 to 18 (5, 5); 19 to 24 (5, 5); 25 to 29 (5, 5); 30 to 34 (5, 5); 35 to 39 (5, 5); 40 to 44 (5, 4);45 to 49 (5, 3); 50 to 54( 5, 3); 55 to 59 (3, 2); 60 to 64 (3, 2); 65 to 69 (2, 1); 70 & up (2, 1).
First Place - $20 Beef Certificates, 2nd - 5th $10 Beef Certificates. Also special Farm Pottery for 1st thru 5th. Poultry awards not claimed on race day will be donated to area charities.
7-Mile Team Awards (gun time for safety):
Teams consist of at least three runners. Coed division must have at least four runners, two male and two female. The top members score on a total time basis.
Special Farm Pottery (maximum 5 awards per team) - High School Teams (awards to 4 male teams, 4 female teams); Open (4, 4); Masters, all members age 40 & up (2, 2) and Coed (4).
Race Number Assignments on the Web:
A complete list of all pre-registered entrants will be posted at www.FitnessSports.com on Thursday, November 19.
No Race Day entries !!
Awards Ceremony & Results (on the stage near the food shelter):
The awards ceremony will be immediately following the youth races at 11 a.m.
Door Prizes (prior to the awards ceremony) for participants who bring a donation to the DMARC Food Pantry for six pairs of running shoes. All the participants will be eligible for other drawings. Keep your race number, must be present to win.
Complete Web Results:
Full results will be posted on the web by 6 p.m. Saturday, November 19th at www.FitnessSports.com
A Great Race for Some Great Causes:
The "Farm Race" raises funds for Living History Farms and more. Over the last 12 years, the race has given $1,000,000 to the Living History Farms (a not-for-profit museum).
The race has also funded the Capital Striders endowment for scholarships to area senior cross country athletes; raised food/money for the Des Moines Area Religious Council Food Pantry and donated to area age-group track & swimming teams, the American Red Cross, the Boy Scouts of America, the M.D.A., and area Fire Departments. Proceeds from the race help sponsor area races, purchase equipment and racing supplies used at road races and middle school/ high school XC meets.
All proceeds go to non-profit entities.
Bring a non-perishable food item to donate and you will be eligible for the door prize drawing for 6 pairs of running shoes.

These will be given away during the award ceremony!
Door Prizes
Bring a donation to the DMARC Food Pantry & be entered to win 1 of 6 pairs of Nike running shoes. All participants are eligible for the many other drawings. Door prize drawings will be prior to the awards ceremony. Keep race number, must be present to win.
Special Instructions:
Because of the chance of injury or loss - no dogs, cell phones, listening devices, jewelry, car keys or props like swords, lances, etc. may be taken on the course. PLEASE SECURE YOUR CAR KEYS! It happens every year.
Runners under age 12 are not allowed in 7 mile. The crowd is too dangerous!
Will it be cold? Probably!

Will I get wet? Probably!

Will I get dirty? Probably!

Do I need gloves? Yes!

Exactly how far is it? 7 miles
Other Questions? 1-800-529-7684 or steve@fitnesssports.com
Photography by Jolesch Photography:

They will be taking pictures at various places on the course as well as the finish area. Pictures will be posted at http://www.jolesch.com. Link here
---
Toll free phone number 800-529-7684
Here is how to get to the Race Site Mapquest link here

Parking: FREE PARKING!!!
If you arrive after 8 a.m. it may take 30 minutes to park. So arrive early, join the fun, check out thousands in costume and view the farm with clean shoes (soon to be muddy).

Car Pool and Get Here Early! Parking is very limited.
If you're coming from the North or East take an alternate exit. Leave Interstate 80/35 at the 86th St. exit. Take it south to Hickman Road, turn west (right) and you will enter the farm at the East Entrance, next to the Girl Scout Office. Police will direct traffic entering and leaving the grounds. All buses and RVs should plan on coming in the east gate near the Girl Scout Office.
Do you want to Volunteer? We need over 300 of them and it a opportunity to give back and have a fun time. If interested - Go to this link
Places to spend the night.
Ask for the 'Living History Farms Race' rate and save.

Hotel Renovo - newly renovated and on the L.H.F. grounds - 515-276-1126

The Sleep Inn - on the L.H.F. grounds, 877-233-0333

Super 8 about 1/2 mile south of farm, 515-226-0414 or 800-334-3277

Courtyard by Marriott, 1/2 mile south of farm, 515-225-1222.

Wildwood Lodge - about 1/2 mile south of Farm, 800-728-1223.

DAYS INN - about 1/2 mile south of Farm, 515-226-1600 .

Best Western Inn & Suites 1 mile south, across I-35, 515-221-2345

Sterling Hotel & Suites, about 1/2 mile south of Farm, shuttle to race. 515-223-7700

Country Inn & Suites 1 mile south, across I-35, 515-223-9254.

La Quinta Inn Clive 1 mile south, across I-35, 515-221-9200.

Valley West Inn, 1.5 mile south, 1 mile east on Westown Pkwy, WDM., 515-225-2524 or 800-833-6755.

Stoney Creek Inn, 1 mile north on I-35, 5291 Stoney Creek Ct. Johnston, IA. 515-334-9000

Hampton Inn West Des Moines, 2 miles south, & 1 mile west at 7060 Lake Drive, West Des Moines. 515-223-4700

Drury Inn & Suites, 3 .5 miles south at West Glen area nesr Jordan Creek Mall in West Des Moines. 515-457-9500.

Days Inn "Value Inn", 1 mile North on Douglas Ave. in Urbandale. 515-226-1600

Villa Lodge, 1 mile North on Douglas Ave. in Urbandale. 515-278-4601.

Special "thank you" to:
City of Urbandale and Living History Farms for making this race possible.
Welcome to Greater Des Moines. Things to do year round!
---
Toll free phone number 800-529-7684
Emergency Services




---

New Harmony Pottery
Earlham, IA

---

---

City of
Urbandale
and
Urbandale Fire & Rescue
E Mail Us Here